My second
Lizard Ridge
square, Noro Silk Garden Lite. Knitting backwards is awesome. (Seriously, it bothers me that I call it a square. I can't figure out what else to call it - section? piece? Rectangle is obviously correct but I can't do it. It's just too ... perfect. I don't know.)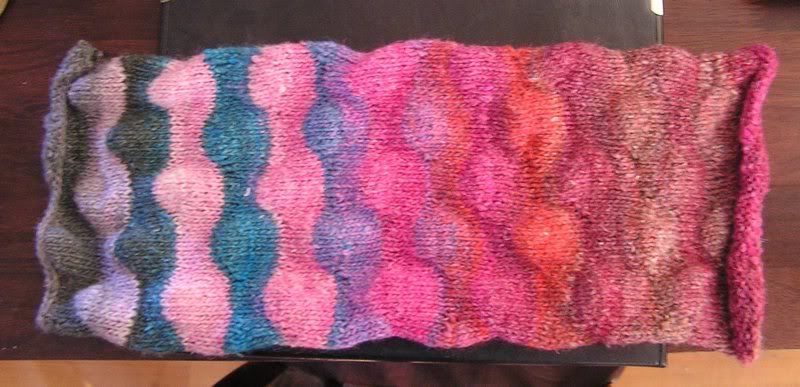 I even used my new technique on the
baby bib
, just the strap. Easy pattern and cute. As I mentioned, I've looked for other bibs and they're all so boring.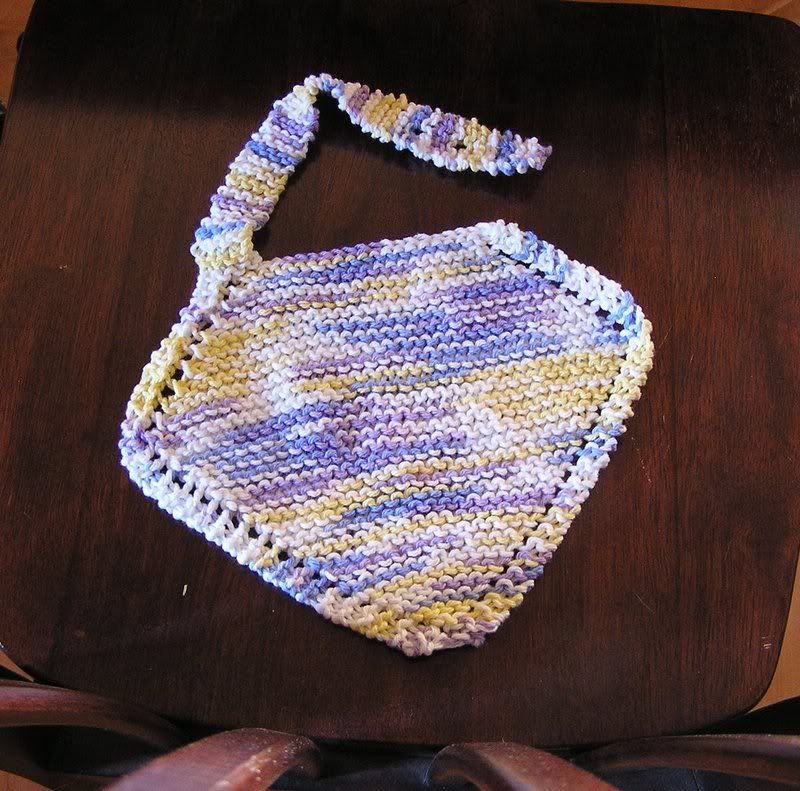 However, I picked up this brightly colored cotton for
this bib
. If all goes well with the pattern, I'll have multiple bibs in lots of different color combinations. Now that will make the projects interesting. Hats maybe if I get bored with bibs? I'll have to see what yarn that crazy looking
cake hat
calls for. (can't find the right pattern - I'll keep looking and let you know.)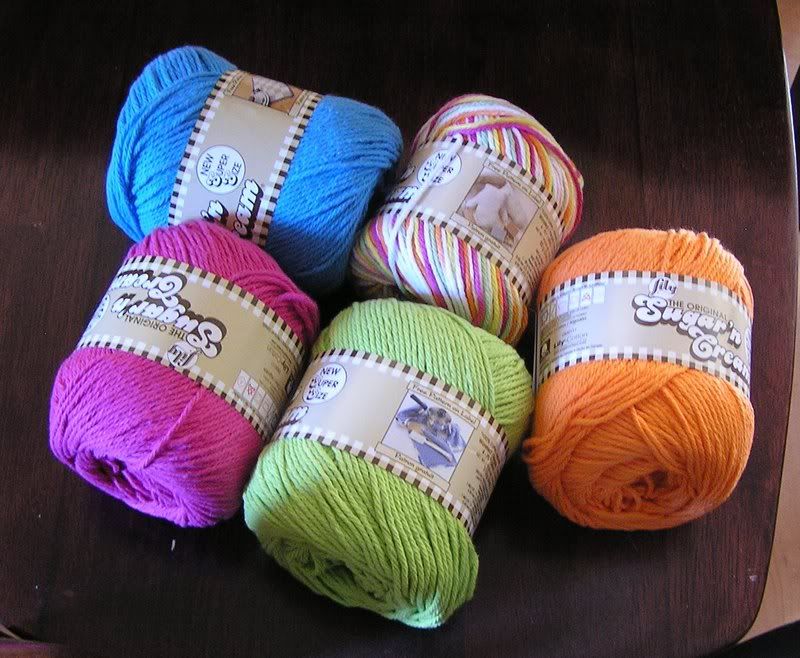 Mames
suggested a
baby surprise jacket
- that's a definite. Just need the yarn and pattern. Ha! Isn't that always the story? LOL In the meantime I think I'll look for another jacket which can utilize some stash yarn. I found some soft-ish red acrylic (I know) that should work for a unisex project.
Tonight we're watching the
Australian Grand Prix
. Very exciting race. Or rather chaotic. This is the first race of the season and everybody is rusty, pit crews included.
Tomorrow is a track day...unless it rains. FH's shoulder still isn't quite healed yet. He tore it out of the socket (Yikes!) over a month ago. Sure it bothers him day to day, but last weekend he tried to ride and couldn't finish a lap. The pull of the bike under acceleration pulled at his shoulder and then of course breaking hurt, too. Hopefully he feels better soon. He loves to ride and I love to watch him :)