It seems as though quite a few of the blogs I follow are coming out of hibernation. Well here I am joining the trend. Months ago now I picked up a ball winder!! Wow. Where have you been all my yarn life?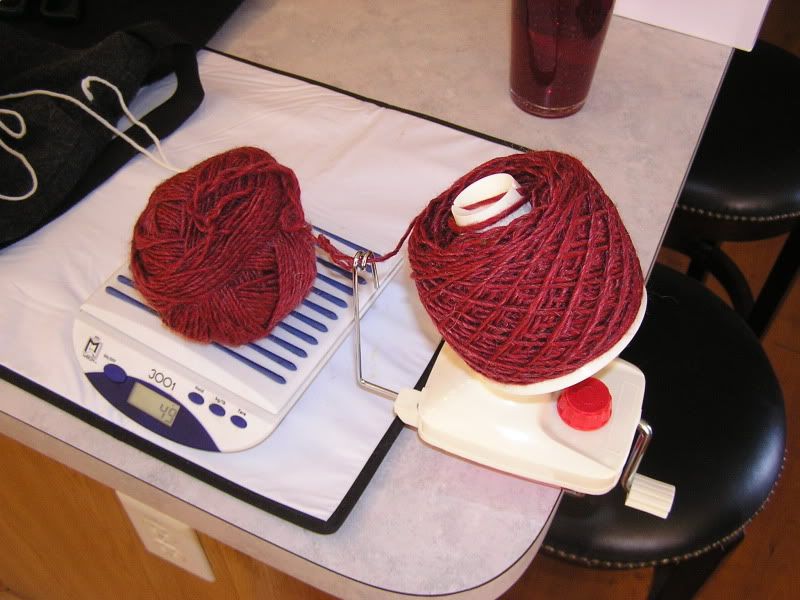 Notice the digital scale? LOVE IT. Easy way to gauge what's left of a skein and really easy to split one. I had put off this project until I got a 50% off Joann coupon (why pay full price?) because I needed to split a skein for my sister's Christmas gift. (No, 2008 still but it's the last one.) Second deadline is fast approaching. I visit the fam at the end of the month. Thankfully we're taking a day trip over to New Mexico tomorrow. Pics maybe ... Don't want to commit to too much now :)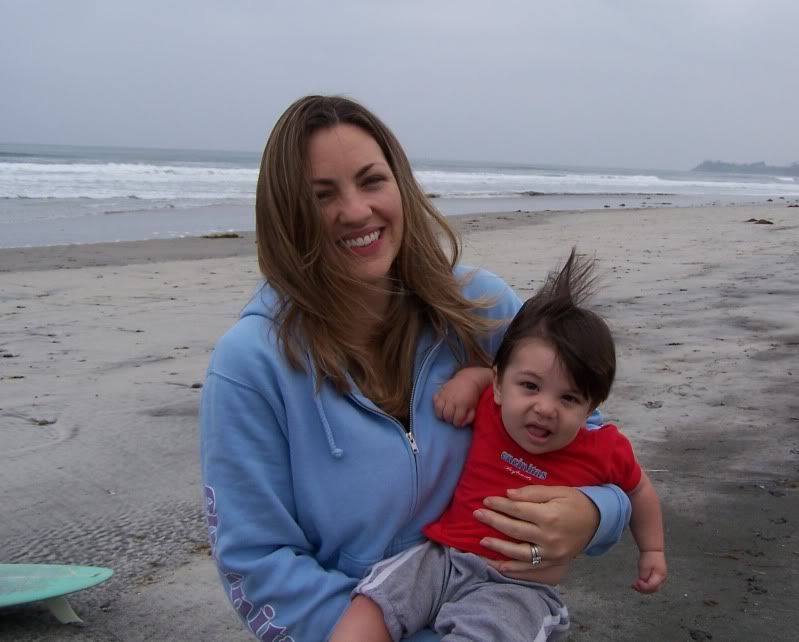 Jack and I at Seaside on Mother's Day weekend. He loves the wind but by the time we took this picture he'd already figured out how tasty the sand is. He wants down by the look on his face. (Daddy picked out the Encinitas gear on our last CA trip.)
He was sooo excited when the water came up to us. He was jumping up and down, splashing. SO CUTE!! BHE finally got to see the little guy play on the beach. The previous day he was taking our new surfboard out for a test ride.
Mother's Day breakfast at
Lemon
Beach Grass Cafe. Yummy fresh squeezed grapefruit juice and a wonderful meal with the family. Jack is sampling water here although the straw is preferred.
This is Jack perched on the new board, ready to sample some more sand.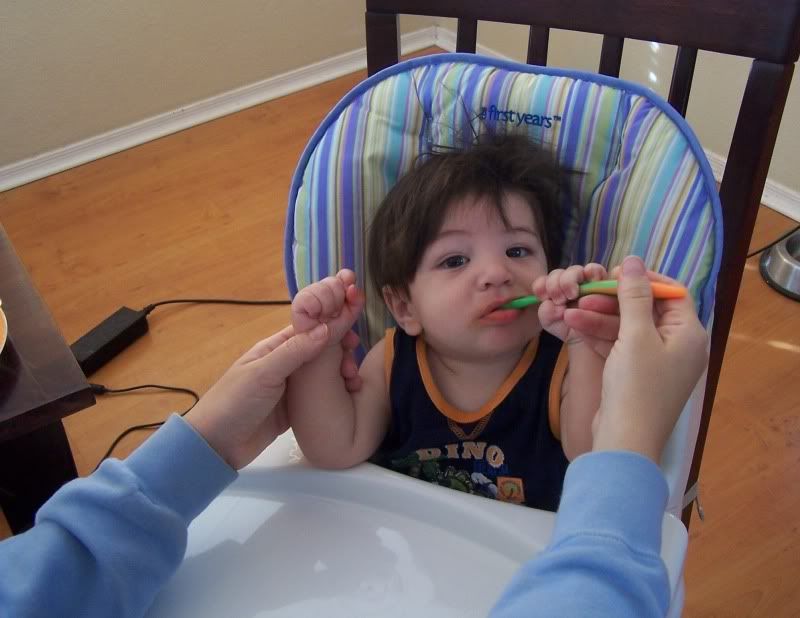 Jack having his first bite of food. Just like the straw, I think he'd rather chomp on the spoon.
More pics sometime soon so I can get up to date. Jack will be 9mos at the end of the month. He and I are going up to Seattle for his cousin's 2nd birthday. Should be a fun time. Half of the family hasn't met Jack yet so its about time. Of course Jack will appreciate the party venue - a sandy beach.